Use the Main menu to See Our CCIA Event Calendar
Cann Pharma 2022
10/12/2022 - 10/13/2022
Description
What's New for 2022
As US lawmakers inch closer to lifting the onerous restrictions on research into medicinal cannabis, the need for interdisciplinary collaboration between the pharmaceutical and cannabis industries has never been clearer, or more essential. Canna Pharma 2022 will feature a two-track program devoted to non-pharmaceutical (or nutraceutical) cannabis product development, safety testing, quality control, and regulatory compliance (Day One) AND expanded, in-depth coverage of cannabinoid-derived pharmaceutical development and the regulatory expectations for novel cannabis-based pharmaceutical products (Day Two). Canna Pharma 2022, in partnership with EAS Consulting, will also provide an expert how-to workshop on GMPs for the cannabis industry, helping you and your employees meet critical quality and regulatory expectations. Join pre-clinical and clinical research scientists, product developers, cannabis cultivators, processors, and quality assurance professionals, who will come together this October to advance the science of medicinal cannabis. Register today to lock in your discounted rate for the two-day conference, or contact Kim (khubbard@pharmaedresources.com) for group and/or workshop rates.
Why Attend:
Canna Pharma 2022 brings together people interested in the enormous potential of cannabis-based medicines. Our speakers—some of the most sought-after in the industry—address topics central to this exciting and burgeoning field, including
Emerging Cannabis- & Cannabinoid-derived Therapies
Product Safety Testing & Quality Control
Regulatory Compliance
Integrating GMP into Your Processes and Facilities
We invite you to learn more about the breakthrough science to be featured at Canna Pharma 2022, and hope to see you in October!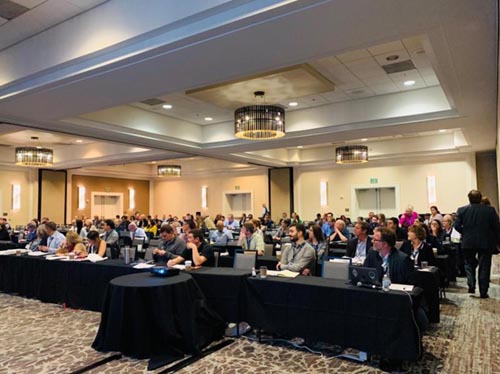 Featuring:
Two full days of presentations, panel discussions, and networking
Over 20 industry experts will share their knowledge and lessons learned
Case studies from lab-bench to clinical trials: unlocking the therapeutic potential of Cannabis-derived compounds
Full coverage of best practices in Cannabis product development & regulatory compliance
Best practices in product testing, quality assurance, & efficacy
Exclusive Pre-conference cGMP Workshop for Cannabis Professionals



San Diego

,

CA

United States



Event Contact
Justin McCarthy (CCIA)